Finland 23 June: Helsinki
The Team from Tallinn arrived in Helsinki yesterday to join up with the other Team (they had been running through Russia for 12 days), who arrived in Helsinki on Wednesday.
A very special thank you for Reval Express Hotel in Tallinn City Harbour for providing us with great accommodation and a fabulous breakfast. We are always so grateful for the generous support we get on the road.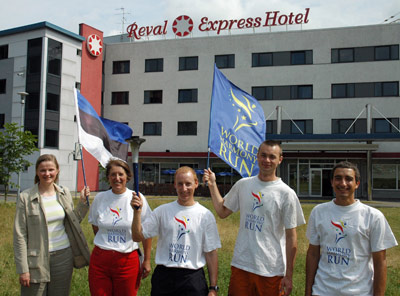 We left Estonia on the evening ferry and arrived in Helsinki 19.45. As we approached the harbour Valentine attracted the attention of some seagulls with hot chilli peanuts.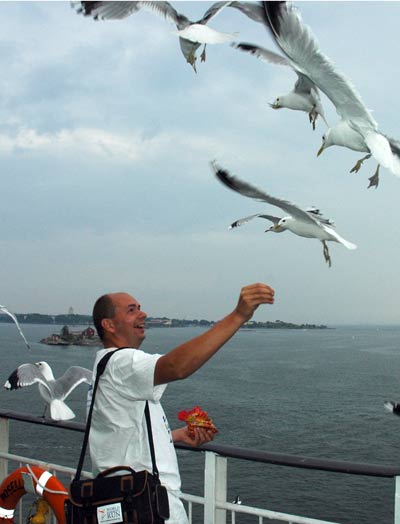 After disembarking the ferry we were met by smiley Anne, our experienced Finland country co-ordinator. We were overjoyed to join up with our other International Team members, and to exchanges stories and our diverse experiences on the road over dinner.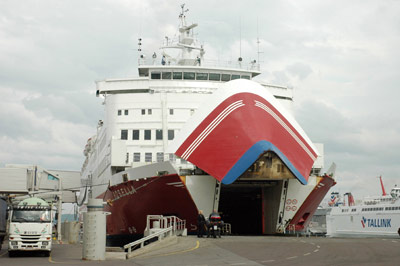 Today was another rest day for the whole Team, as it is a national holiday in Finland celebrating the long weekend after the Summer Solstice.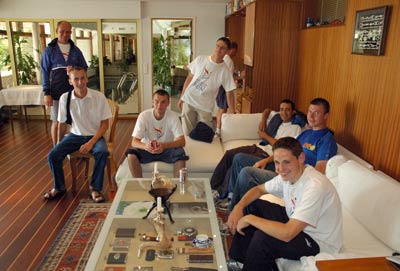 Susodaya invited us for a private lunch in a beautiful house in a peaceful and tranquil part of the city. We enjoyed very tasty and delicious food, and relaxed by the bay. The boys enjoyed the luxury of a sauna and swim in the swimming pool.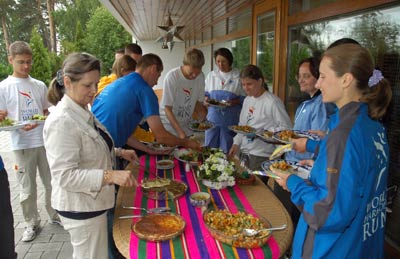 Feeling totally refreshed and all in high spirits we went sight seeing around Helsinki. The city was very quiet and deserted as most people from Helsinki escaped to the countryside for a weekend of celebrations.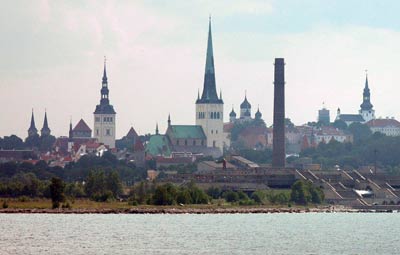 On the harbour side we enjoyed delicious creamy ice creams. It was rather cold in the strong wind and dark skies, but the café even provided blankets for their customers to keep warm - highly considerate.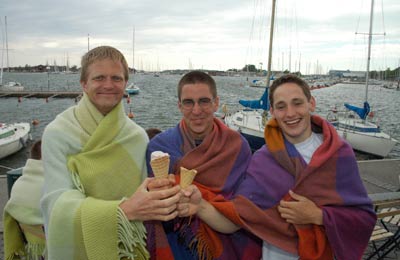 On the steps of an impressive white domed church we all jumped for joy at being one big Team again, with the statue of Alexander II looking down upon us.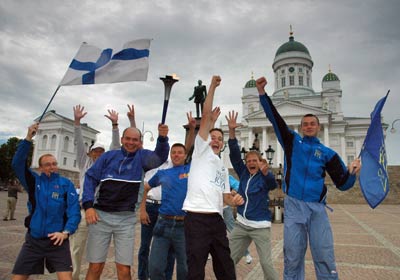 Later we visited the park to view the Peace Blossom Nation plaque. At the entrance of the park a sign read, "May peace prevail on Earth" - sentiments that are at the core of the World Harmony Run. It was rather pleasant with the sun shining through the clouds and warming up.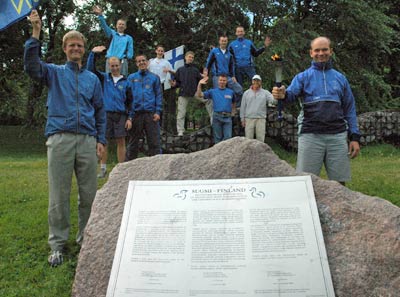 To inspire our own running we visited the city's Olympic stadium of 1952, and visited the statues of legendary Finnish runners Paavo Nurmi and Lasse Viren.
Paavo Nurmi
(1897 - 1973) won 9 Olympic Golds and 3 Silvers (Antwerp 1920, Paris 1924, Amsterdam 1928), and set 22 world records (1921-31).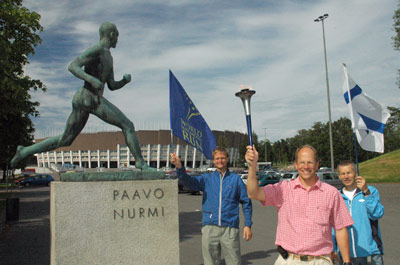 Lasse Viren won Olympic Golds in 5 km and 10 km in Munich 1972, and again in Montreal 1976 - an awesome feat to retain his Olympic champion status.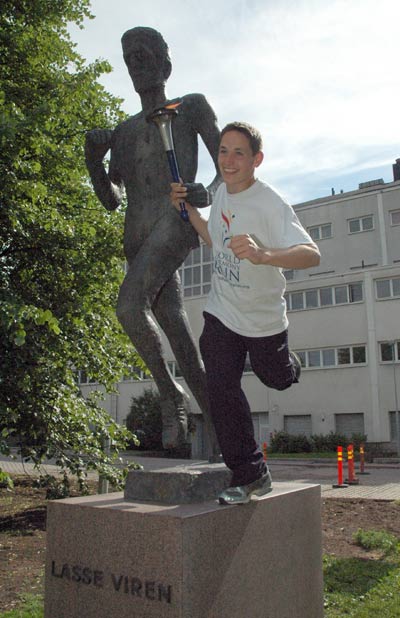 We ended the day with a great meal and a trip out of the city to watch a bonfire celebrating the beginning of summer. We all look forward to running together tomorrow.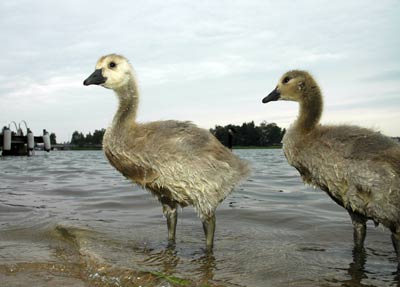 ---
Team Members:
Alexey Egorov (Russia), Antaraloy Aalto (Finland), Colm Magee (Ireland), Franz Hintereger (Austria) ,Gints Peleckis (Latvia), Ieva Kurzemniece (Latvia), Jadranka Grbic (Serbia & Montenegro), Janos Derekas (Hungary), Jirka Albrecht (Czech Republic), Mark Collinson (England), Martin Leitner (Austria), Olesya Ilyasova (Russia), Ondrej Vesely (Czech Republic), Petar Mihaylov (Bulgaria), Peter Zuidema (Netherlands),Petr Machacek (Czech Republic), Svetlana Gorshkova (Russia), Valentine Bebik (Ukraine).
Harmonemail:
You can send a message to the runners or read the messages.