Finland 15 June: Kisko - Espoo
Today, Finland's famous ultra-distance runner Seppo Leinonen joined us for 20 kilometres. So far he has run 199 ultra-distance races and will soon celebrate his 200th race in Greece. We were very excited to meet him.
In Kisakallio we visited around 50 children at a sports camp. They were all extremely sweet and enthusiastic, and very smart as well.
We ended today's run in Espoo, near Helsinki, and after finishing we had the opportunity to enjoy a traditional Finnish sauna.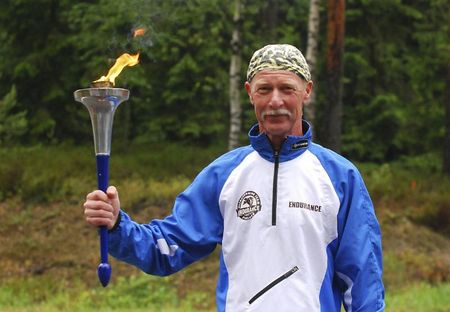 Famous ultrarunner, Seppo Leinonen.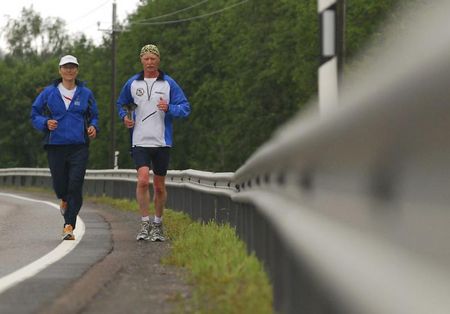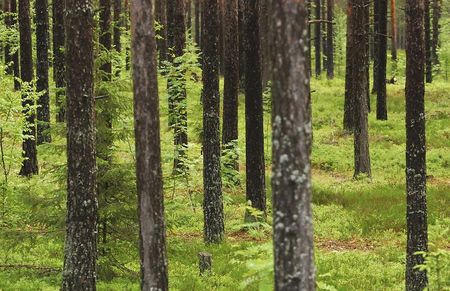 Beautiful Finnish forest all around us...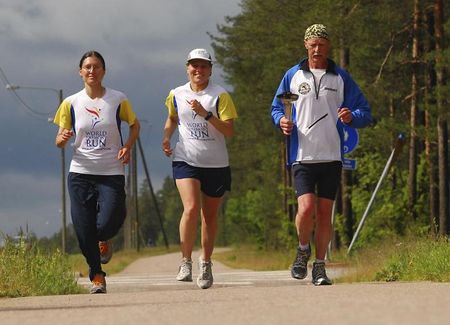 After a morning shower, the sun came out again.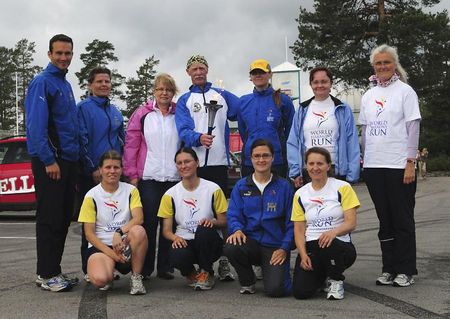 Group photo with Seppo Leinonen and his wife.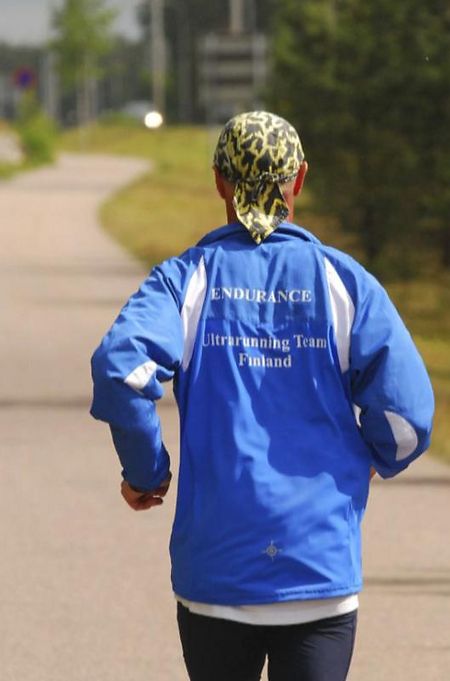 If you are an ultrarunner, the road is always ahead of you...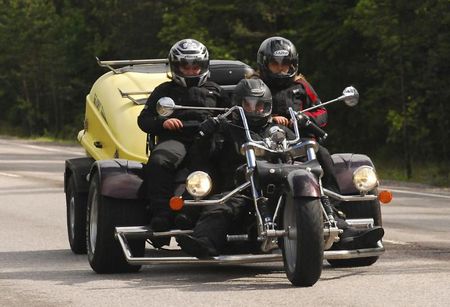 We met some easy riders on the way.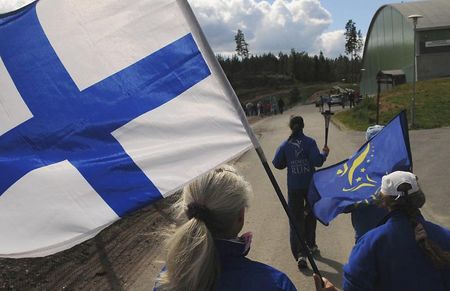 Next was a visit to a summer camp.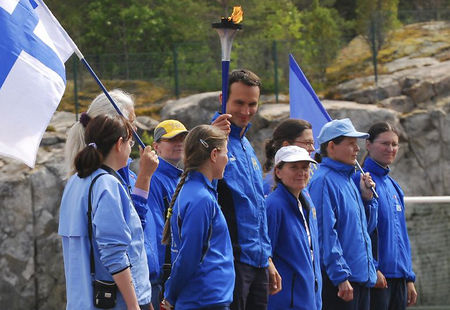 Now guess, which country is this runner from?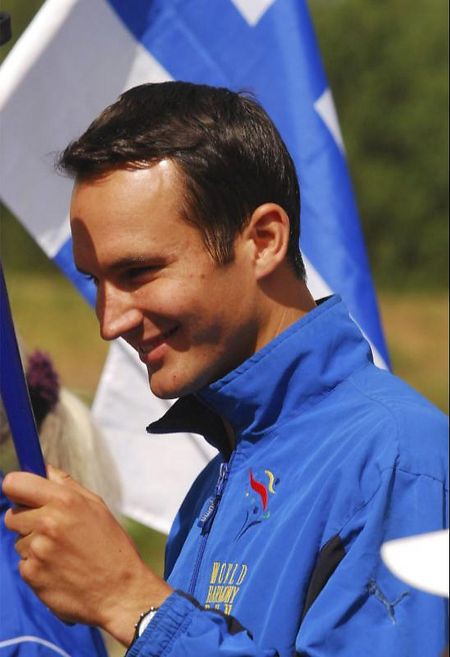 Ondrej, speaking about the Run.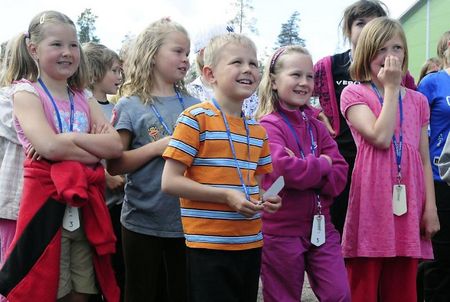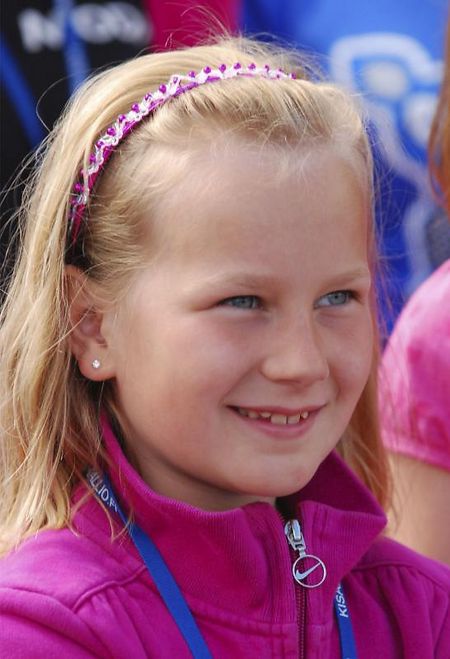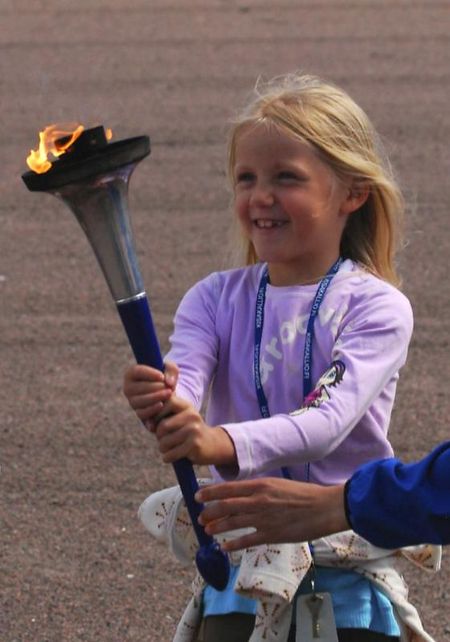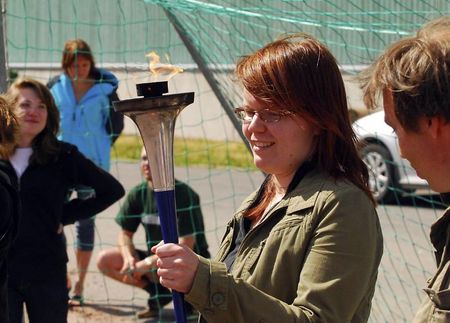 Everybody can hold the torch - parents, too!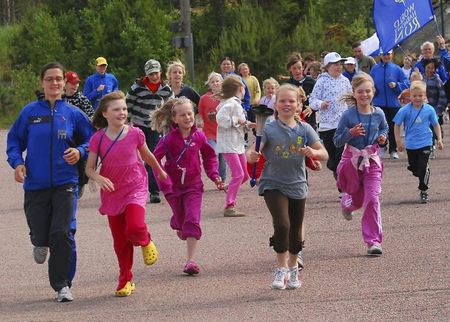 Let's go for a run!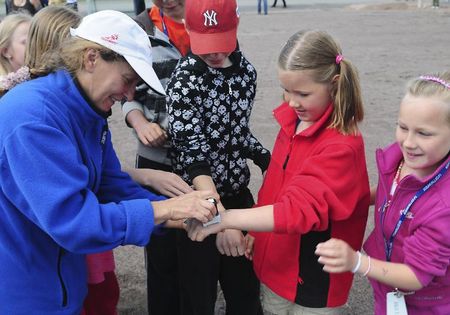 Now you are a true harmony runner!
---
Distance: 96 km
Team Members:
Ondrej Vesely (Czech Republic), Chahida Hammerl (Austria), Lenka Svecova (Czech Republic), Stepanka Sarvaicova (Czech Republic), Marianna Csillag (Hungary), Franz Hinteregger (Austria), Martin Leitner (Austria), Jewgenij Kuschnow (Russia), Conny Schimke (Germany), Anne Leinonen (Finland)
Harmonemail:
You can send a message to the runners or read the messages.
Gallery: See more images!