Finland 18 June: Helsinki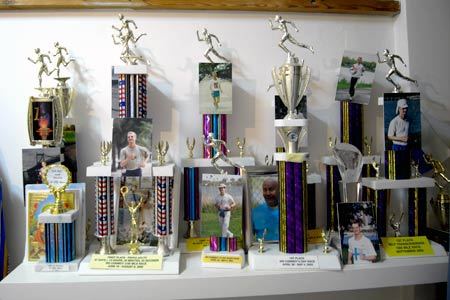 Our accommodation last night was the flat of Asprihanal Pekka Aalto, an awesome ultrarunner and a great friend of the World Harmony Run. He has participated in (and won) many ultra distance races including 700 / 1000 / 1300 and 3100 (!!!) mile races. It was very inspiring for us to be there.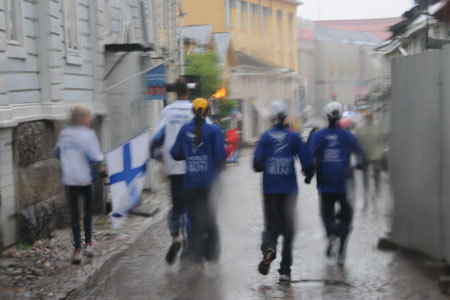 "Nice scottish weather" was waiting for us outside. We started running outside Helsinki city border where we stopped the day before in medium to heavy rain. Running in the rain is quite tough for the first kilometer while you are still cold, but as soon as you are wet outwardly and hot inwardly it really becomes pure joy. Here some pictures: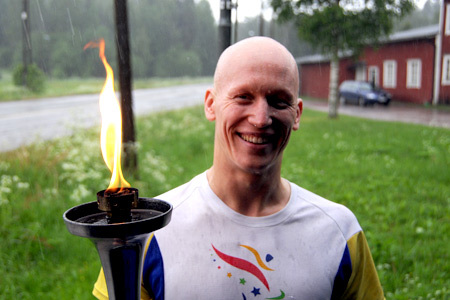 Jewgenij after 7km.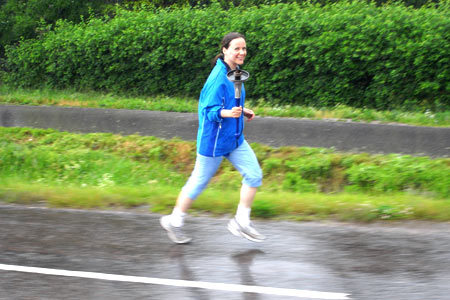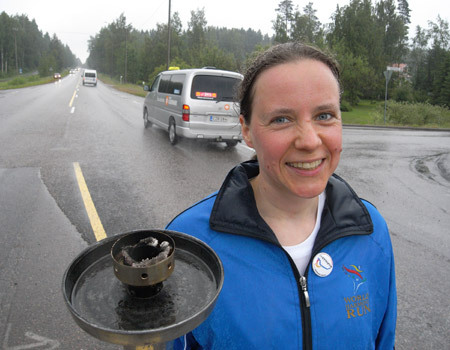 Conny, wet but happy.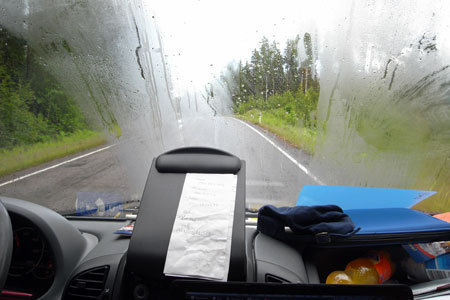 The real problem today was that the ventilation in our van did not work up front, so we had some difficulty seeing the road.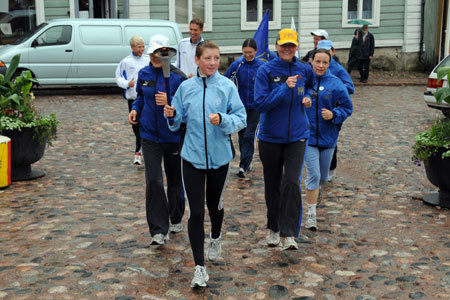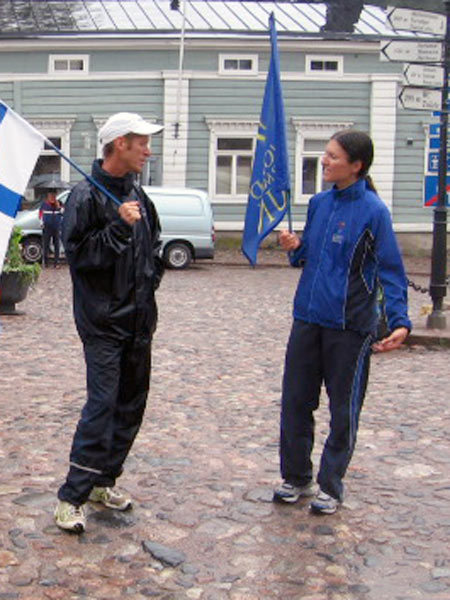 Our first meeting was in Porvoo. Tommy Ekblom, an Olympic -level athlete, and two young runners who are being trained by him were waiting to welcome us at the city entrance; Mikaela, a young 800m relay runner, led us to the marketplace. At the city hall we met Magnus Björklund, a city representative and some reporters.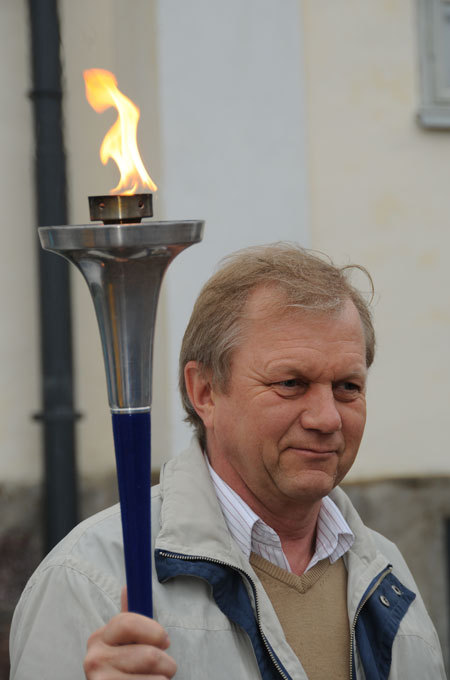 Magnus Björklund.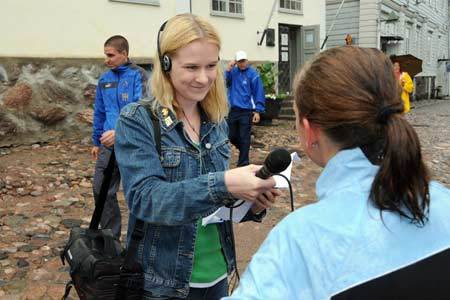 Interview.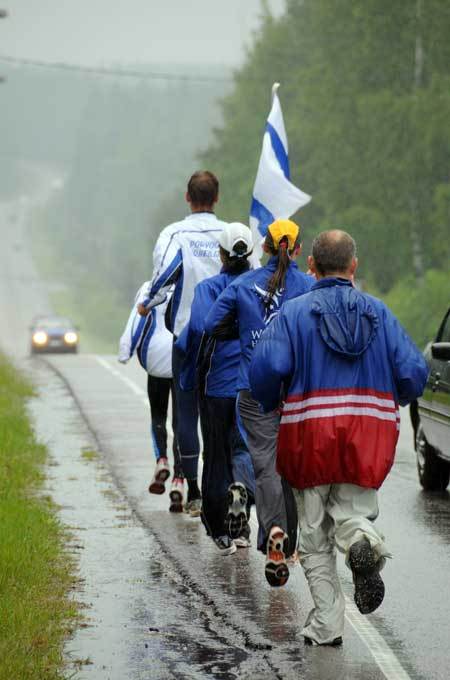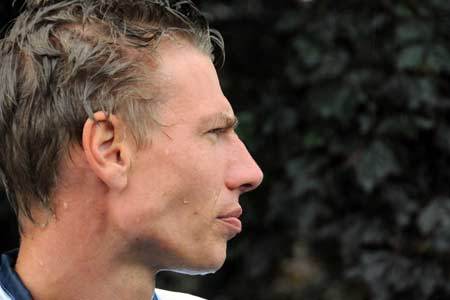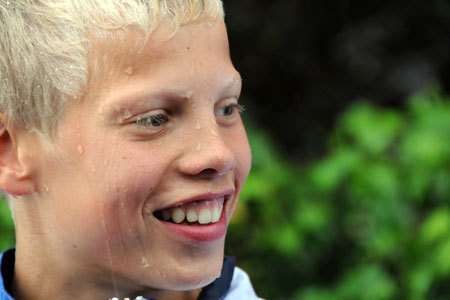 Petri Sunden and Jonathan came with us in heavy rain for some six kilometres, after which we said heartfelt goodbyes to each other. It was really nice to have this run in the rain together.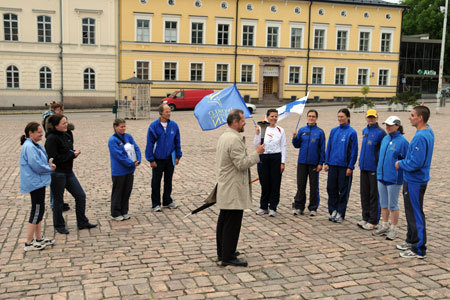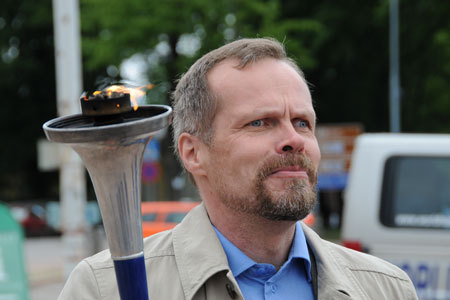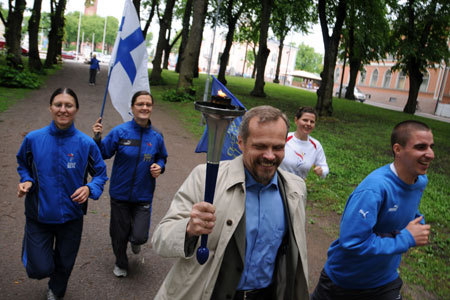 In Loviisa we met Olavi Kaleva, the mayor of the city, who was happy to welcome us and also ran with us for a few hundred metres.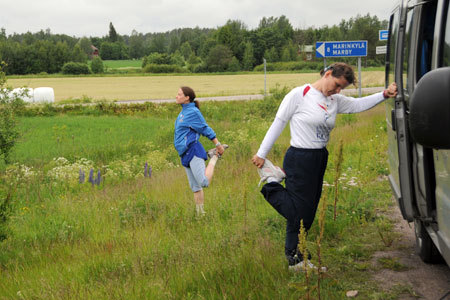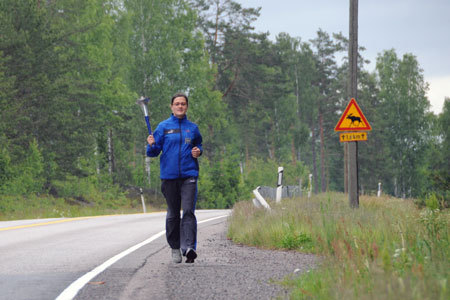 The rain was now lessening and we continued towards Camp Källa, a camp for children, beautifully located in the forest near the seashore.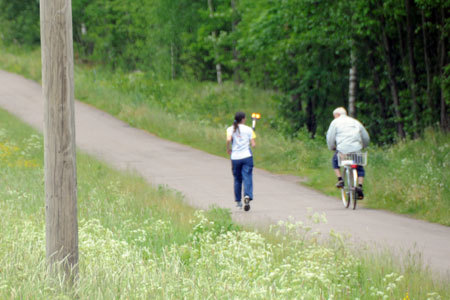 On the way there, Lenka had a nice meeting with a cyclist who had seen us at the meeting with the mayor. He followed us to learn more and even dropped his bike to run with the torch himself for about 300 metres. He then ran back, picked up his bike and accompanied her for some four more kilometres!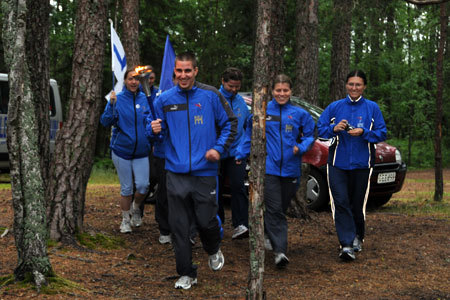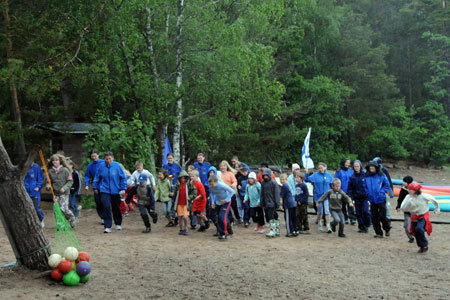 When we arrived at the camp the rain set in again, so we offered our program inside a small wooden pavilion and only went out to pass the torch and run with the kids. What was amazing to see was how cheerful the teachers were.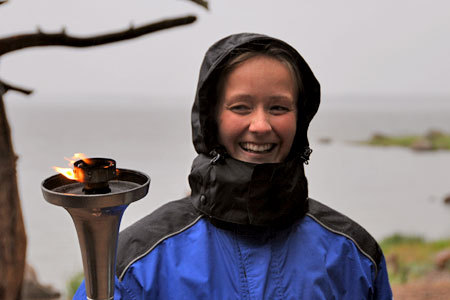 This was our last meeting for today and we were very happy to arrive at our accommodation and finally have the opportunity to dry our clothes, wash ourselves and have some food and, last but not least, a fine Finnish sauna session before going to bed. Good night!
---
Team Members:
Martin Leitner (Austria), Stepanka Sarvaicova (Czech Republich), Lenka Svecova (Czech Republic), Marianna Csillag (Hungary), Anne Leinonen (Finland), Chahida Hammerl (Austria), Franz Hinteregger (Austria), Conny Schimke (Germany), Jewgenij Kuschnow (Russia)
Harmonemail:
You can send a message to the runners or read the messages.
Gallery: See more images!