Finland 20 June: Vironlahti - Kannelyarvi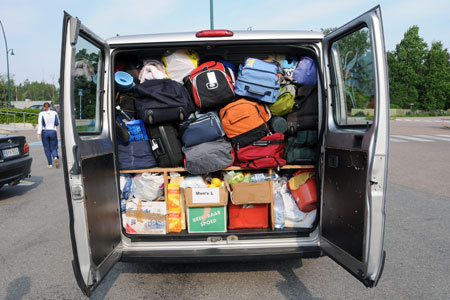 The van is packed!
Days crossing the border to another country are always something special. It is very interesting to see the changes in countries and people. Russia is a great experience in every way and we cannot wait to get there.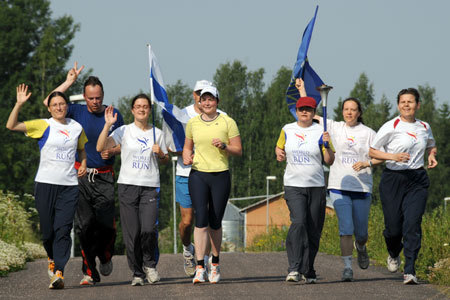 The last seven kilometres to Russian border.
She learned about the run at the 2-mile race in Helsinki.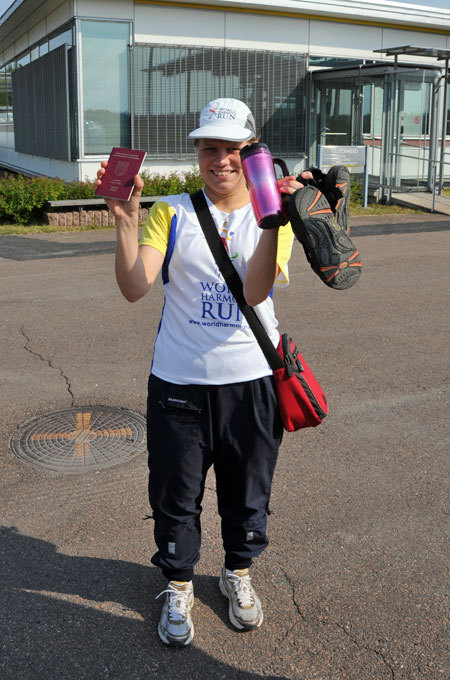 Anne ready for Russia.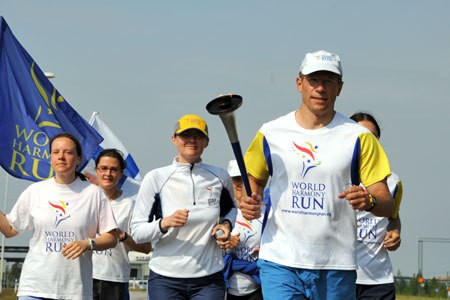 The last few metres...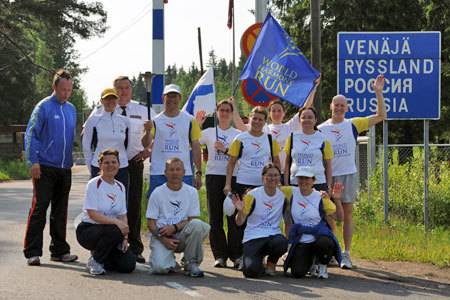 Farewell time. Our last picture in Finland.
We had a great time here and definitely hope to come back.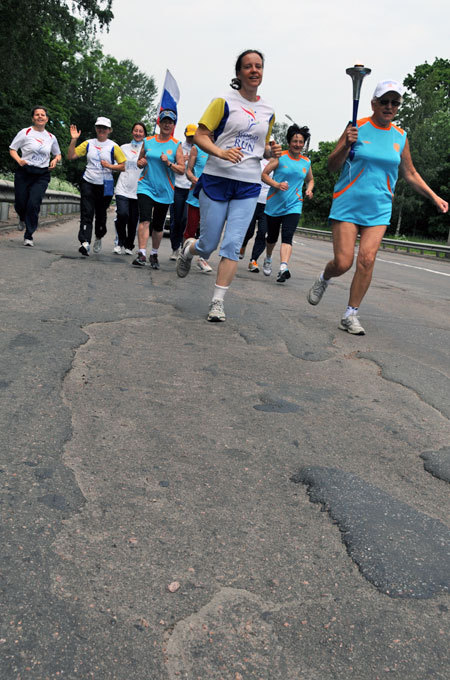 Russia!
Some local runners are waiting for us with our country coordinator, Svetlana; she participated in the Run 2 years ago when it was in Austria. Now we are happy to visit her in her own country.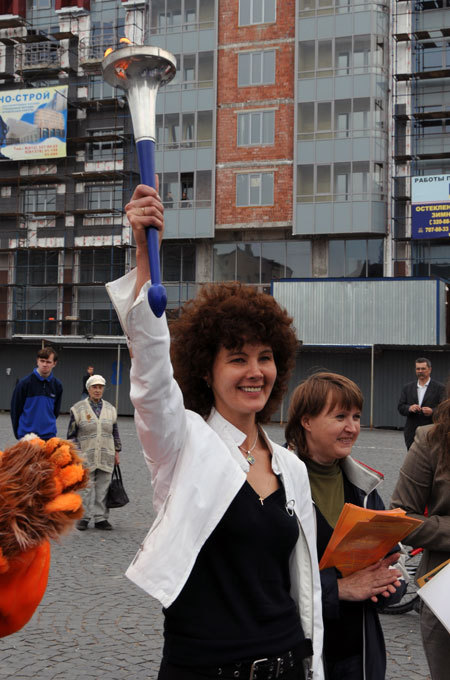 We arrive in Vyborg to a nice reception with several city representatives.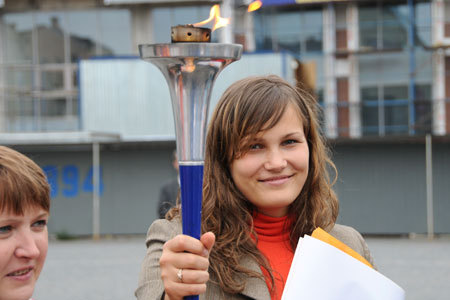 The magic of a smile.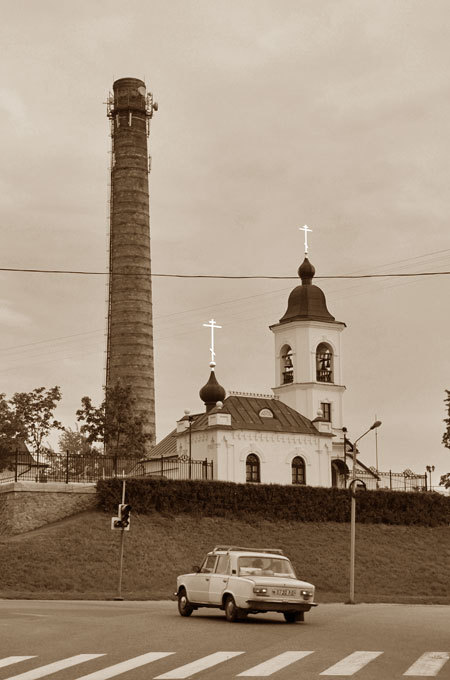 Lada, church and smoke-stack.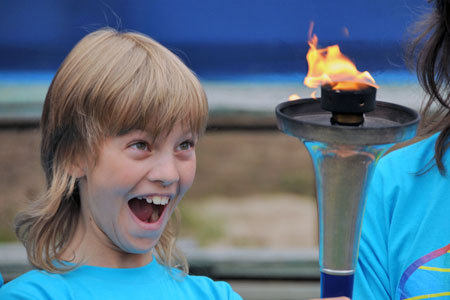 Our next meeting is simply amazing! After a few hours of running we arrive at the children's camp "Green Town", where about 500 children are waiting to receive the World Harmony Run Torch. The group leaders and the kids worked ceaselessly for the last 3 days and created a beautiful hour-long programme in which every single child was involved.
Here are some pictures: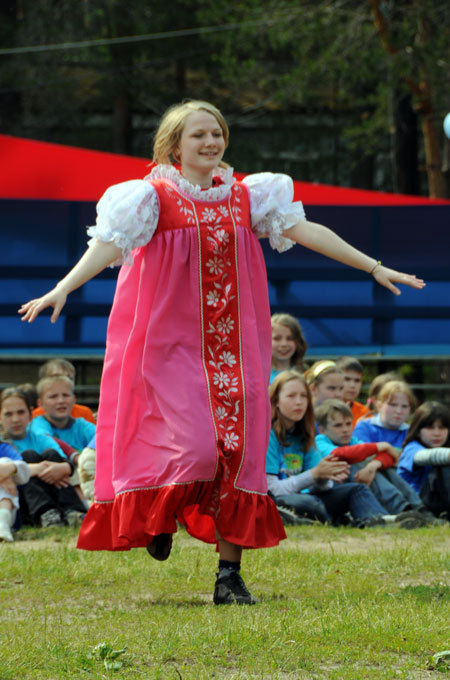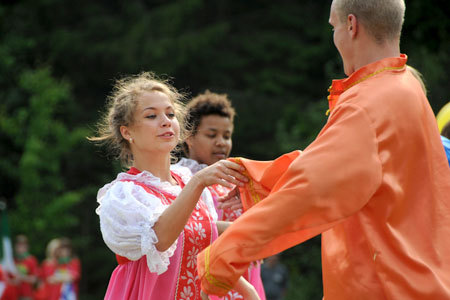 Beautiful Russian Folk dancing.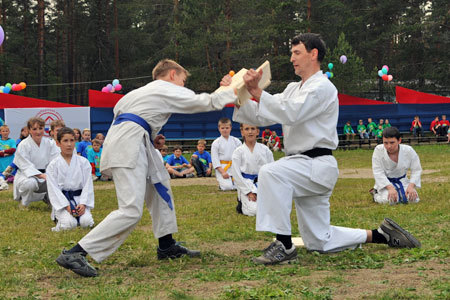 Martial Art performance.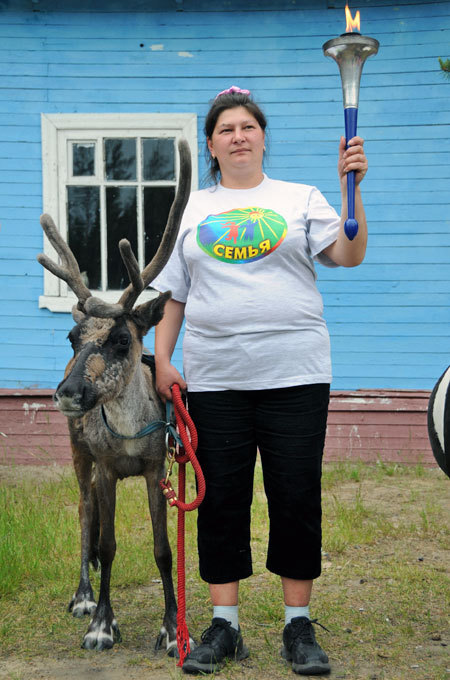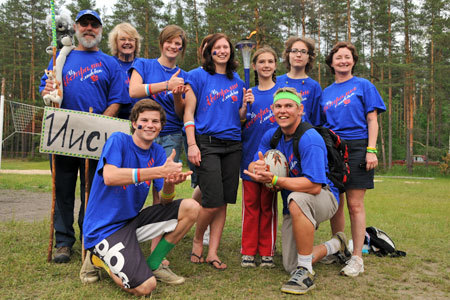 Australian guys. Aussie, Aussie, Aussie - Oy Oy Oy!!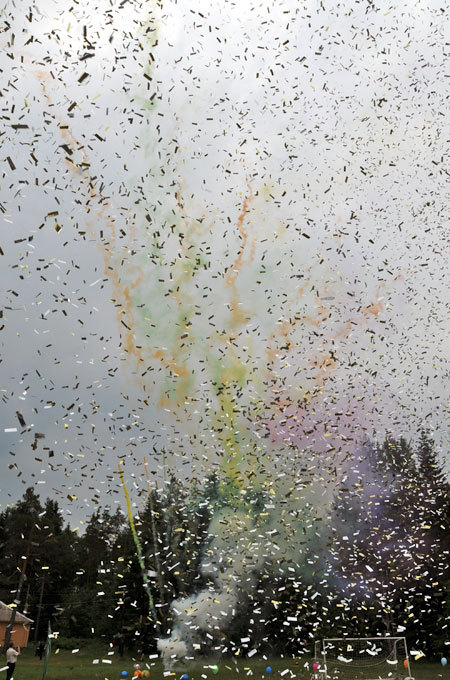 They even had some fireworks prepared!
We felt really welcome there and it was very inspiring to see their dynamic spirit of working together, so similar to the spirit of the World Harmony Run. They also provided us accommodation for the night and served us delicious Russian dinner and breakfast.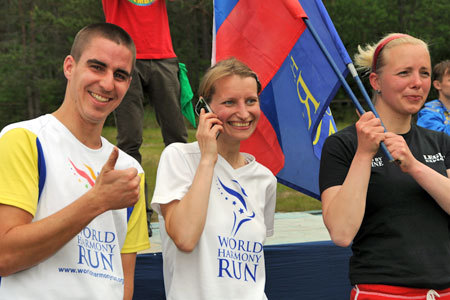 We are delighted!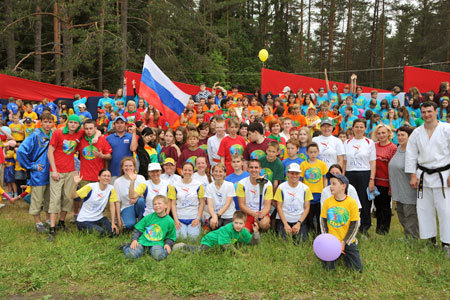 All together!
SPASIBO, SPASIBO, SPASIBO from the depths of our hearts!!!
---
Distance: 114 km
Team Members:
Martin Leitner (Austria), Stepanka Sarvaicova (Czech Republich), Lenka Svecova (Czech Republic), Marianna Csillag (Hungary), Anne Leinonen (Finland), Chahida Hammerl (Austria), Franz Hinteregger (Austria), Conny Schimke (Germany), Jewgenij Kuschnow (Russia)
Harmonemail:
You can send a message to the runners or read the messages.
Gallery: See more images!