Finland 17 June: Helsinki
Today we have a day off! That means no running. Except we cannot do without it :-). And we really have time for breakfast. That is also nice. But still, there are still things to be done. For example: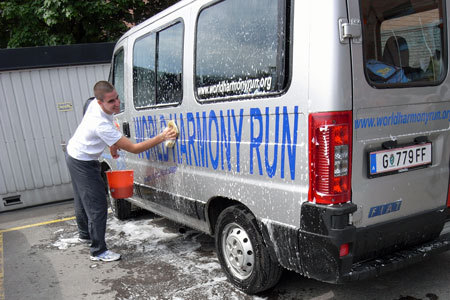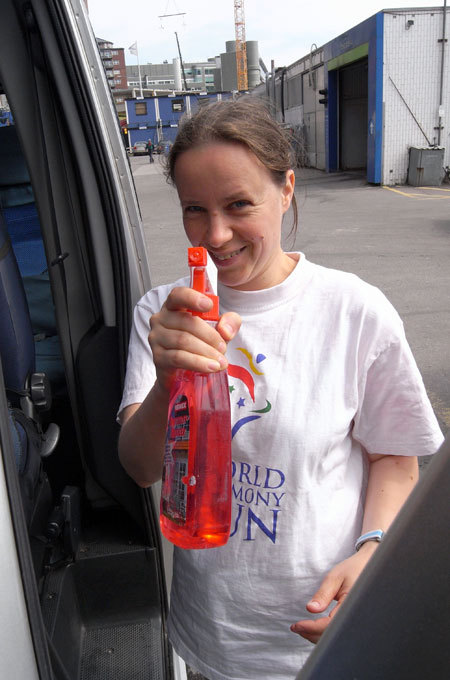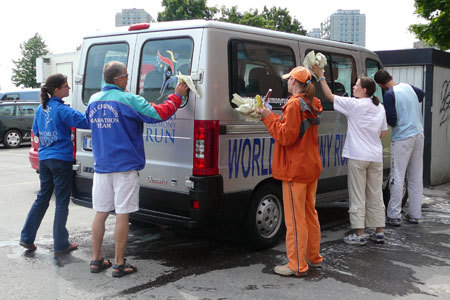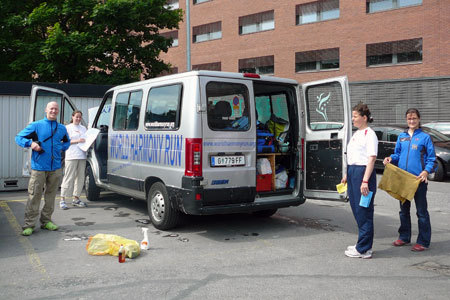 Cleaning the van...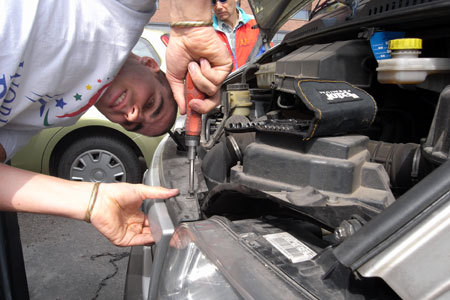 Replacing the bulbs...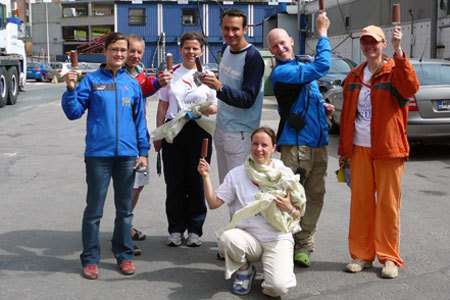 Having some icecream...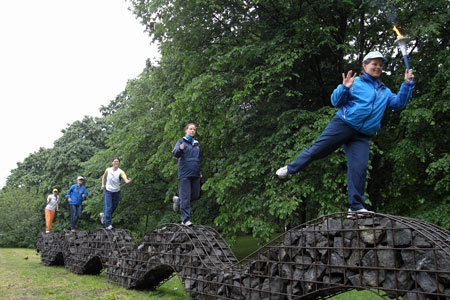 Taking funny photos in interesting locations in the rain... and so on.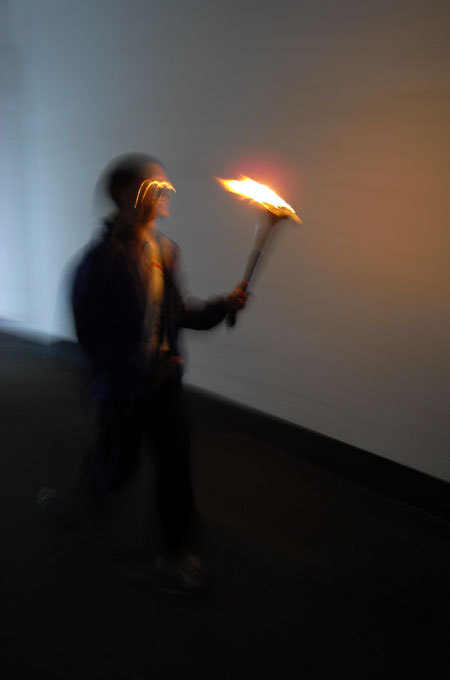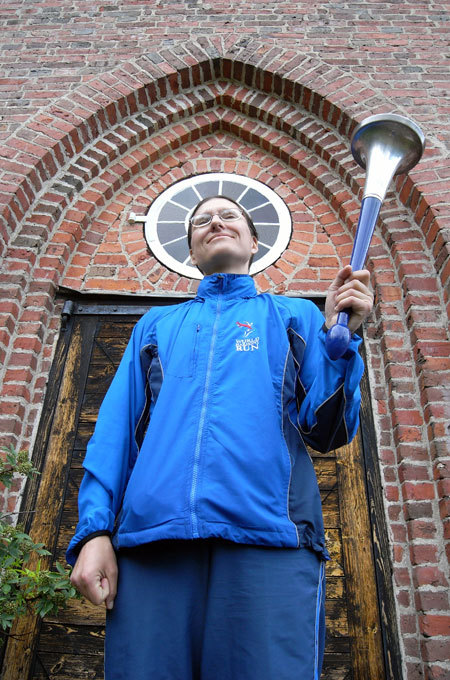 Lenka is the holiest team member of the day...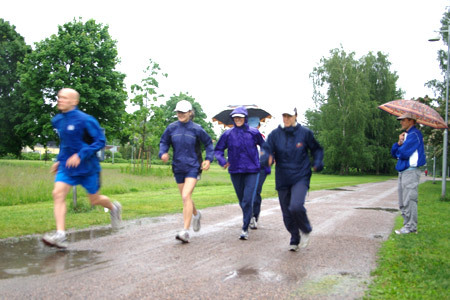 And somehow, we cannot do completely without running... so some of us were inspired to participate in a 2-mile race which took place in Helsinki that afternoon.
---
Team Members:
Martin Leitner (Austria), Stepanka Sarvaicova (Czech Republich), Lenka Svecova (Czech Republic), Marianna Csillag (Hungary), Anne Leinonen (Finland), Chahida Hammerl (Austria), Franz Hinteregger (Austria), Conny Schimke (Germany), Jewgenij Kuschnow (Russia)
Harmonemail:
You can send a message to the runners or read the messages.
Gallery: See more images!