Finland 16 June: Helsinki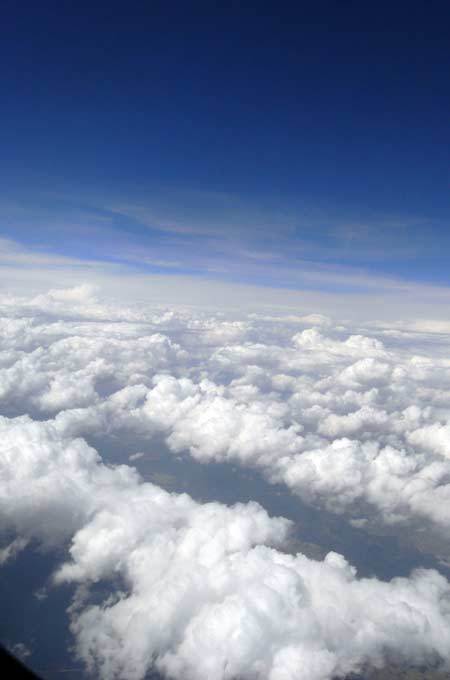 Martin, Conny and Jewgenij arrived today and brought new energy, eagerness and some nice pictures from their landing in Helsinki with them.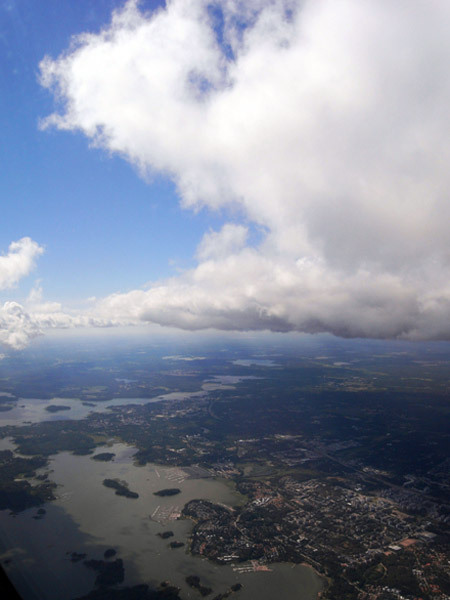 Helsinki from above.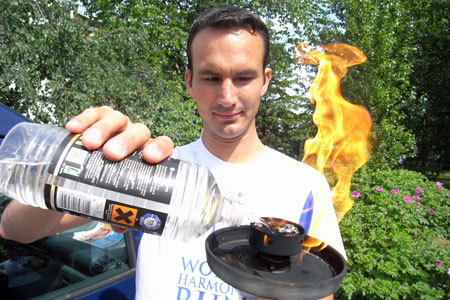 Ondrej, filling the torch for the last time before going back to Prague to organise the final ceremony of the World Harmony Run. He has been on the Run since the very beginning of this year's Run in March!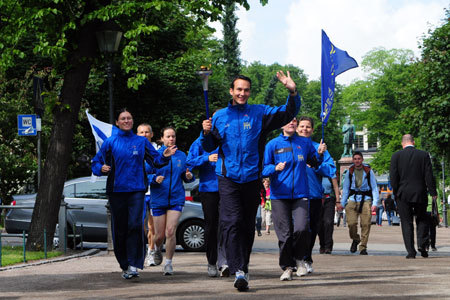 We started the day with a good breakfast and then headed to a park in the centre of Helsinki, to introduce the Run.
Ambassadors from Slovakia, Romania, Portugal and Bulgaria were kind enough to come and participate in the ceremony.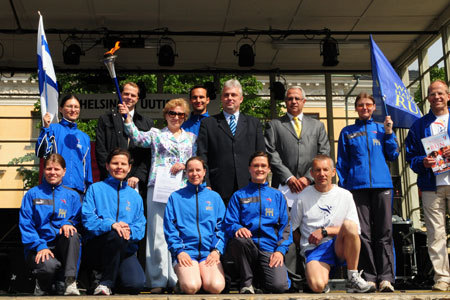 Our team together with the ambassadors.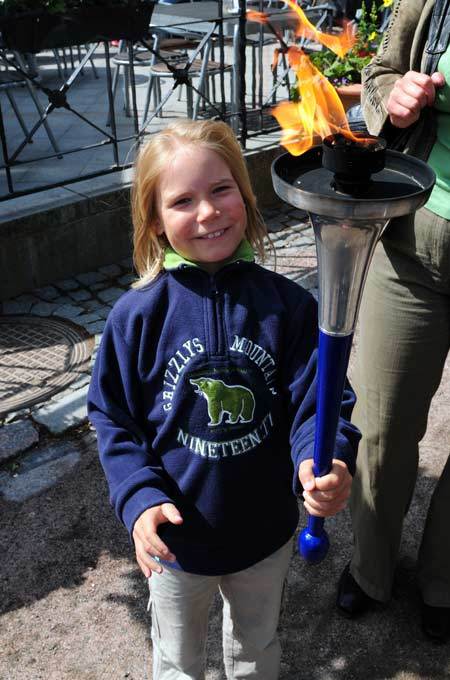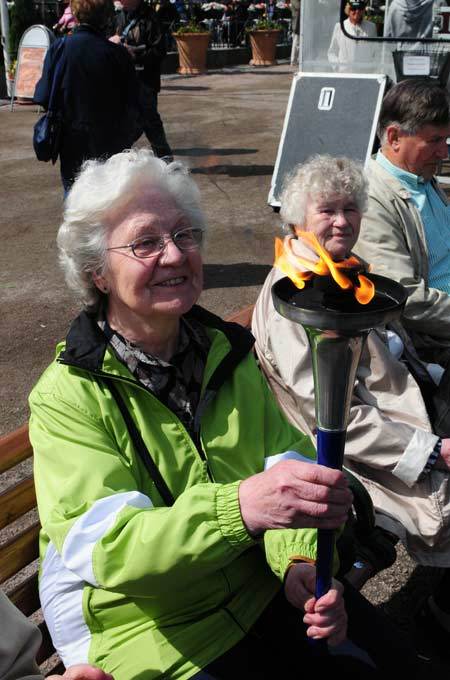 After we sang the World Harmony Run song we passed the torch around to the ambassadors and to some pedestrians who were delighted to hold it.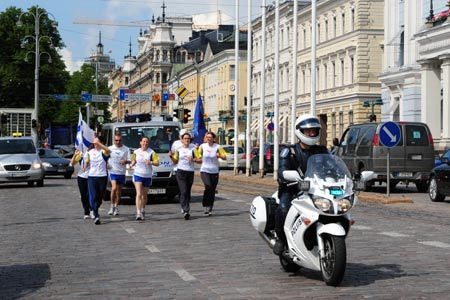 We ran off, escorted by the police and heading towards the east of Helsinki, following the coastline.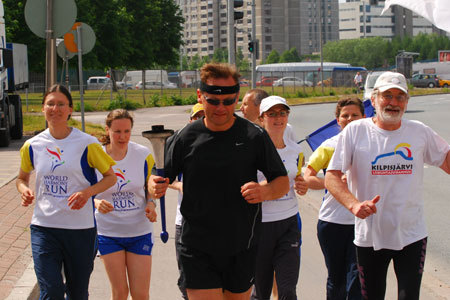 We have two local runners with us. Matti (holding the torch) even used his lunch break to join us!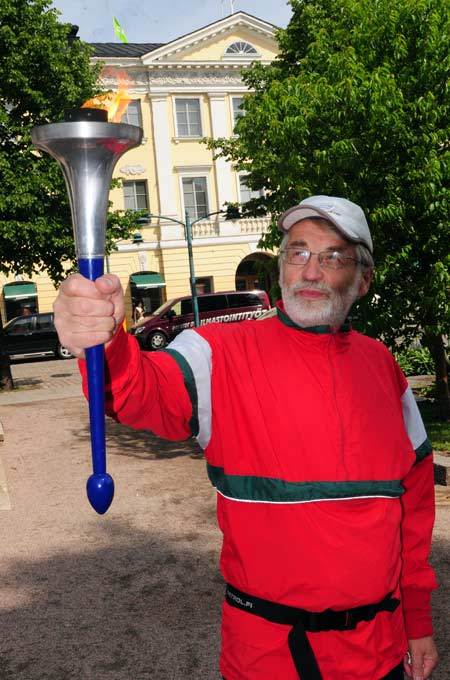 Antti is an organizer too - of a Midsummer Cross-Country Skiing event in Kilpisjärvi. He ran 17 km with us today.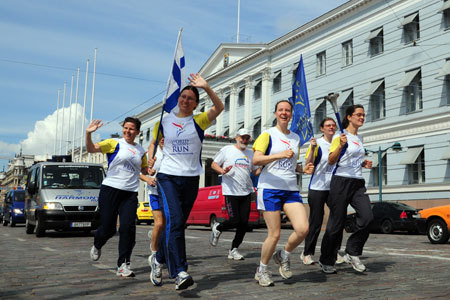 Passing the City Hall.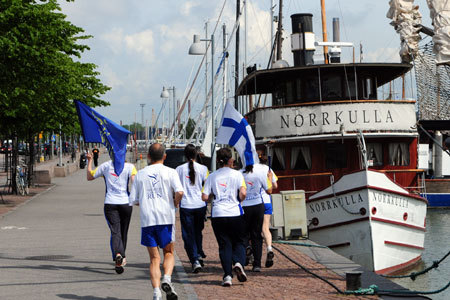 Running along the port.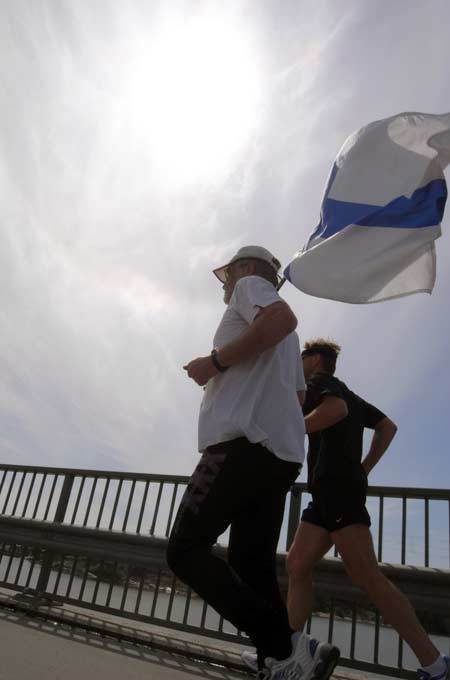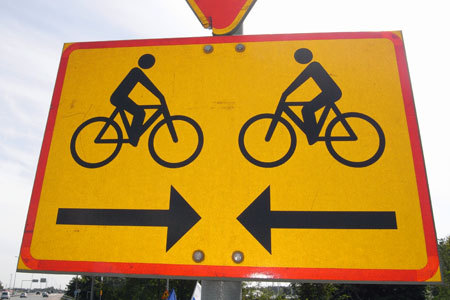 Got it???
After finishing the run we went to the olympic swimming stadium. The manager was so kind as to offer us free admission and we enjoyed sauna, swimming and jumping into the pool from one and three metre stands. We are very grateful!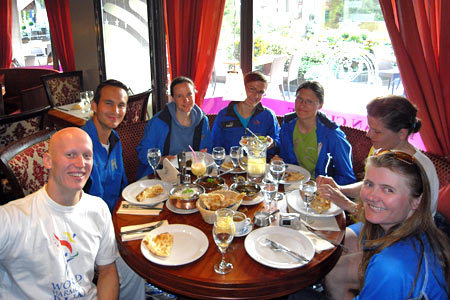 Since our team captain Ondrej is going to leave tomorrow, he invited us to dinner at an Indian restaurant. We will miss him for sure! He is a wonderful team captain with a big, big heart.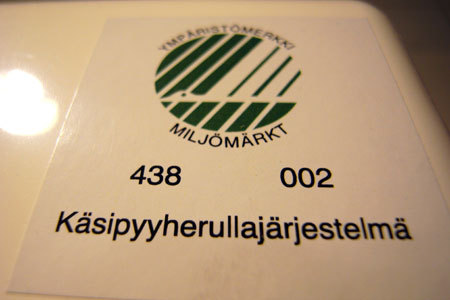 P.S. Try to pronounce that! :-)
---
Distance: 17 km
Team Members:
Ondrej Vesely (Czech Republic), Martin Leitner (Austria), Stepanka Sarvaicova (Czech Republich), Lenka Svecova (Czech Republic), Marianna Csillag (Hungary), Anne Leinonen (Finland), Chahida Hammerl (Austria), Franz Hinteregger (Austria), Conny Schimke (Germany), Jewgenij Kuschnow (Russia)
Harmonemail:
You can send a message to the runners or read the messages.
Gallery: See more images!